Sites:
Site in Bangalore is a gold mine. He is a happy man who has invested early and is reaping exorbitant benefits in. Bangalore is no doubt becoming the fastest growing Metropolitan city, today we see a lot of investors, NRI's, Organizations etc…see North and East Bangalore as the best bet to invest early and reap huge return out of investments. According to the report, In terms of demand and rates North Bangalore is the best performing residential areas in 2012 were Hebbal, Sahakarnagar and RT Nagar in north Bangalore going upto Judicial Layout, Yelhanka, Dodabalapura, Devanhalli, Jakur and Nagavara are one of best sites who generate highest ROI on investments. North Bangalore, availability of improved infrastructure, Tech Parks, named builders and developers investing in large volumes, proximity to Bangalore International Airport becoming the NRI's favorite hub and high connectivity is helping north Bangalore to see itself as niche for investors. If you plan to invest!! Invest north the latest destination for individual investors, new investors and seasoned buyers and seller.

Bangalore Estates Helps you in:
Acquiring a Site, Land, Apartment, Commercial Independent Buildings (ROI) and income generating assets as per your portfolio. We will assess your need and handhold through your property deal is through. In simple words partnering with you to successfully buy & sell with ease. Every interaction and meeting with our CRM's will be knowledge sharing sessions. This way it's a mutually beneficially relationship even before we actually close the deal.
Land: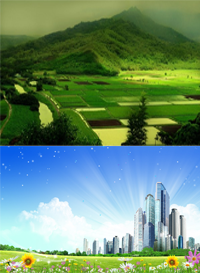 Land is for those who look to connect with basics. We sell agricultural and non-agricultural ( Converted & NON-Converted) for those who have a specific requirement for lands. If you have plans to look for Estates, Plantations, Agriculture need, Organic farming, Farms, Cottages etc land is the right choice. We will help you have a peaceful experience in acquiring one. If you ever felt like spending a holiday or weekend at our own farm house or cottage this will be the right choice.
Gallery